Doha Qatar Project丨Material Supplier丨One Stop Solution Project
As we all know, PFM is an expert in one-stop solution for villa projects. But in addition to villas, we also have experience in serving commercial projects. Today I will show you one of our commercial projects in Doha, Qatar.

Bab Al Amoud Restaurant locates in Al Hazm Mall of Doha, Qatar. It is a fine high-end restaurant where modern luxury meets the traditional in various aspects of architectural elements, stories and of course the cuisine itself.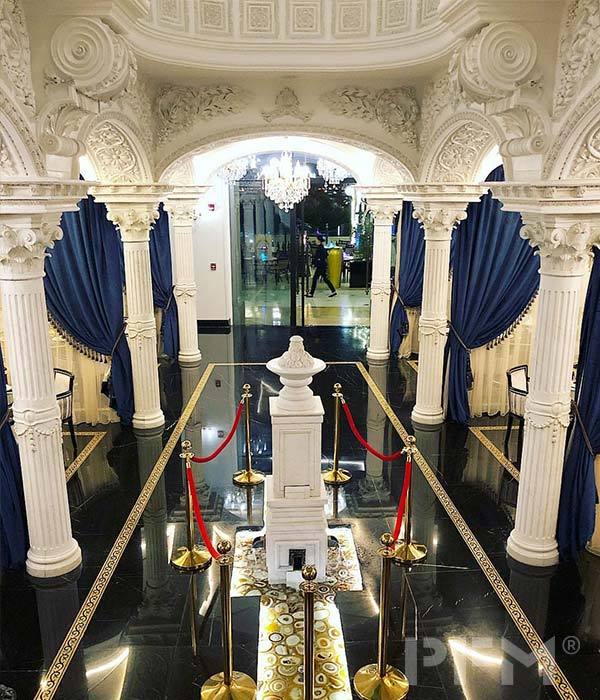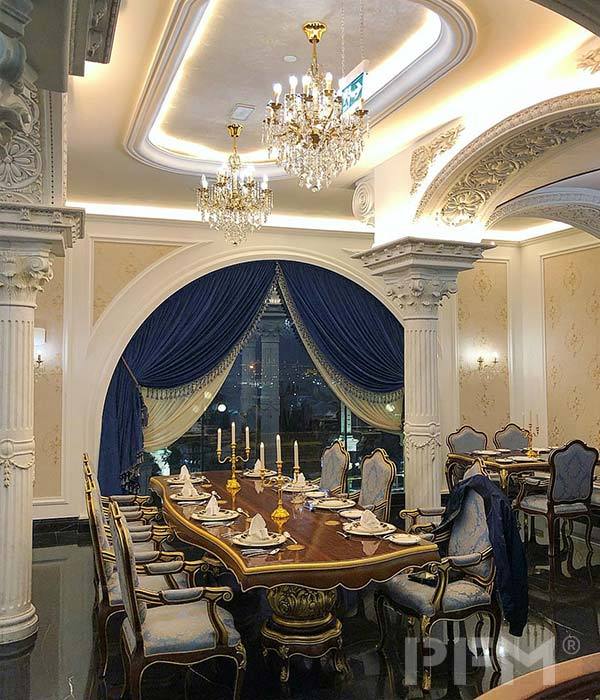 The designer had made the decision after he visited our showroom and knew we do one-stop solution project. Next we provide the material suggestions and deepen the drawings. Including the marble flooring, water jet border, hand-carved column and fountain, staircase, natural agate feature wall. Now the restaurant has opened and gain a wide appreciation from the owner and the local customer.