How to measure the decoration stairs丨Staircase Measurement Method
Staircase Measurement Method

1. you have to mark every steps with number. T-1,T-2,T-3...
And prepare some 3mm MDF board.
2. put the 3mm MDF board on the step, and use a mark pen to draw out the shape of the stair from the bottom.

3. to cut down the rest board to keep the steps shape, and write down the height of the steps.
Fianlly ,you get all the board with exact measurment, you just to mail us the board by DHL. We will build 3D model to restore scene by measuring your board.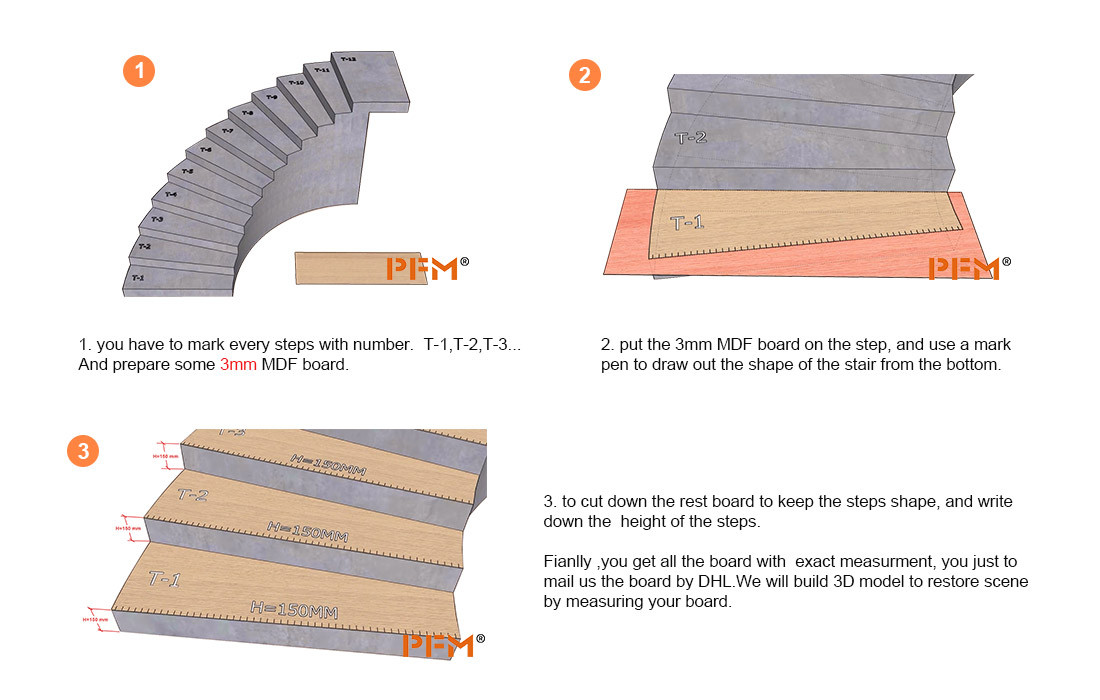 4. We can make 3D models to check the effect and precision after receiving the MDF board.