What is royal palace design
A royal palace refers to a royal family or a large ornately decorated residence, the residence of royalty, aristocracy, and high society.
The difference between a palace and an ordinary villa is that it occupies a large plot area.
The palace layout has many rooms for family members, guests, salons and private reception rooms, leisure and personnel accommodation.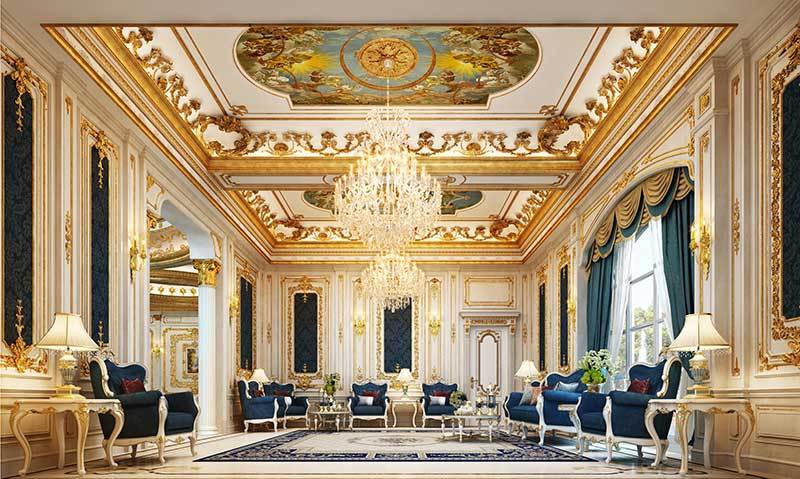 The main concepts of luxurious palace design are spacious layouts, high decorative ceilings, use of luxurious materials, royal colours, crystal chandeliers, unique artwork and decorations.
The traditional palace design inspired by the Victorian era impresses with its ornate interiors.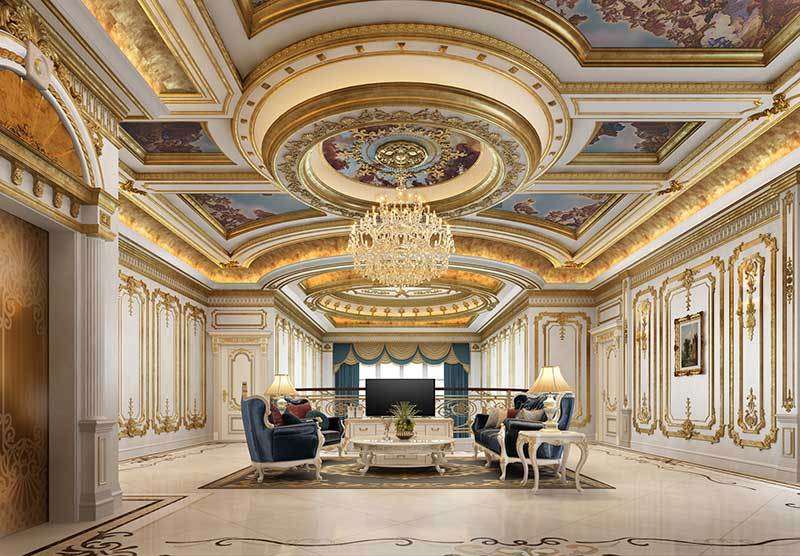 Modern court design is not limited to classical style, it can be neoclassical, modern, Islamic or even modern, without losing its majesty.
Standing on a large piece of land in the Land Palace, it is always surrounded by beautiful landscapes and gardens.
Exterior design aesthetics are very important: from boundary walls that ensure privacy to palace façades.
The entrance to the palace is luxuriously decorated and gives the first impression.
Breathtaking finishes are ready to enter the luxurious residence.
The design of the palace gate must pay more attention.
The design of the palace gate can include carved ornaments, or it can be simple in design, but imposing, highlighting the splendor of the home.
When entering the main hall, the palace usually has at least two floors and may have grand staircases leading in both directions.
Decorated with marble, luxurious rugs and unique bronze or stainless steel rail designs.