What are the decoration elements of modern interior design
Modern luxury interior design elements

1. Color
Modern luxury interiors
use a palette full of contemporary colors such as gray, black, white, brown, beige, as well as metallics such as steel, rose gold, and platinum, as well as luxurious colors such as red, purple, teal, and Jewel tones like emerald and topaz.
Conceiving the best color scheme for your modern luxury home interior design is simple; first choose three of your favorite modern colors, then choose two luxurious, the number of colors used can be adjusted.
Modern colors will be the base tones in your home, while luxurious colors will be used as accent colors.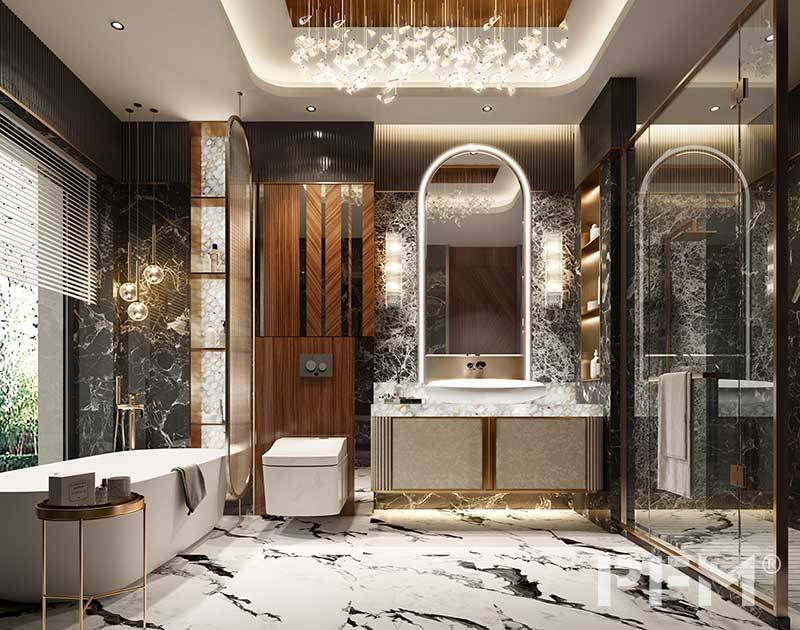 The interior design of a modern luxury home is dominated by straight and clean lines, with little use of curves or intricate details. Think simple geometric shapes and sleek designs.
Some elements to look out for include marble and glass countertops, straight lines, glossy finishes, and metal trim.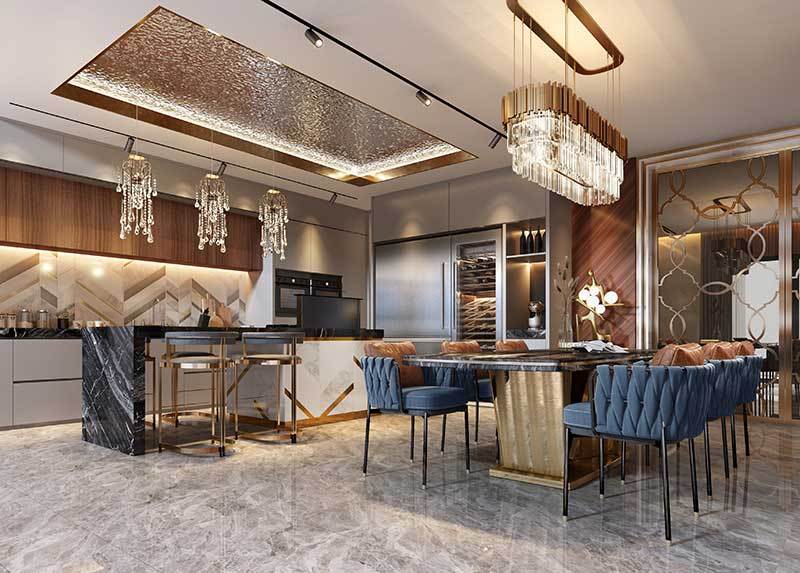 4. Light
In a modern luxury home, choosing the right lighting for the perfect home interior design is imperative. Opt for a modern minimalist chandelier or pendant, then complete the look with recessed and pin lights that create a subtle yet dramatic feel and set the mood by illuminating specific areas of the room.
5. Decorations
Modern luxury interior design style is a highly regarded interior style in many countries because it makes people feel like royalty. However, when we talk about this design style, homeowners tend to worry about renovations costing their fortunes because of the word "luxury."
We share with you the elements included in a luxury interior design style and how to achieve it without breaking the bank; just because it sounds expensive doesn't mean it has to be expensive.