High-end private custom furniture, cabinets, decorations for your space
High-end private custom furniture, cabinets, decorations for your space
PFM share with you a beautiful stellar console table which created by Jake Phipps. The mirrored console table is 900 angled mirrors give the piece depth and dimension and reflect the surrounding environment . We can help you to create a dream space, and raise to a new height, from structure, interior to soft outfit.
The following is introduction of stellar console table: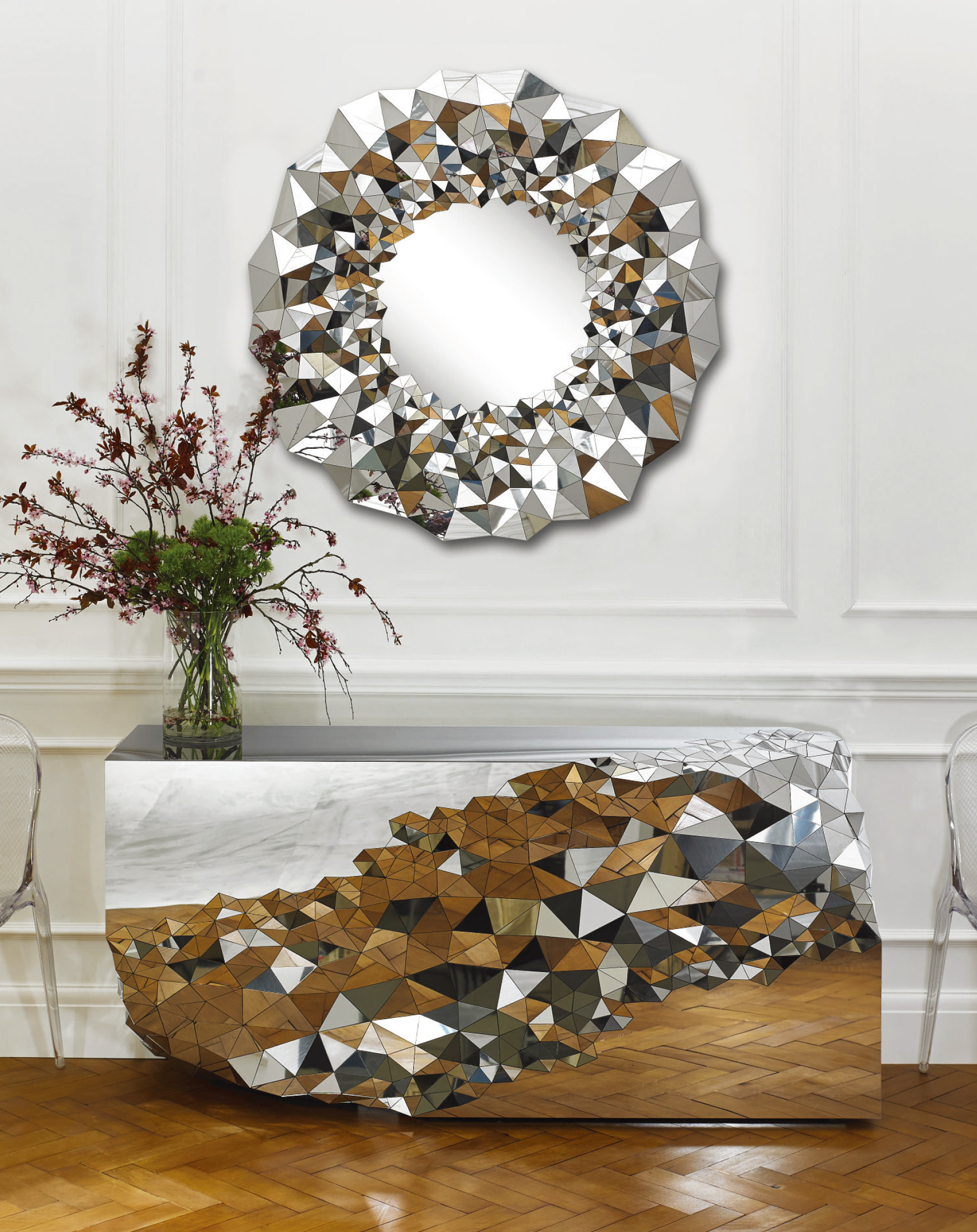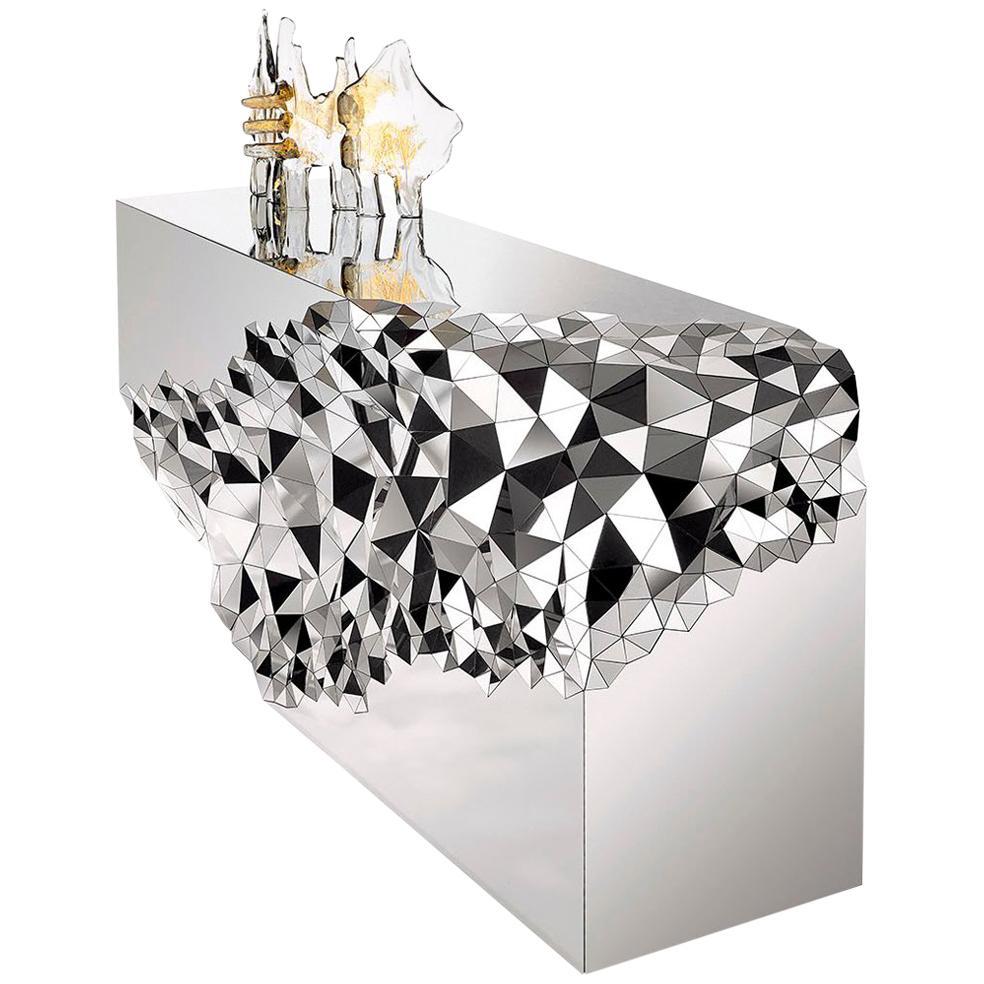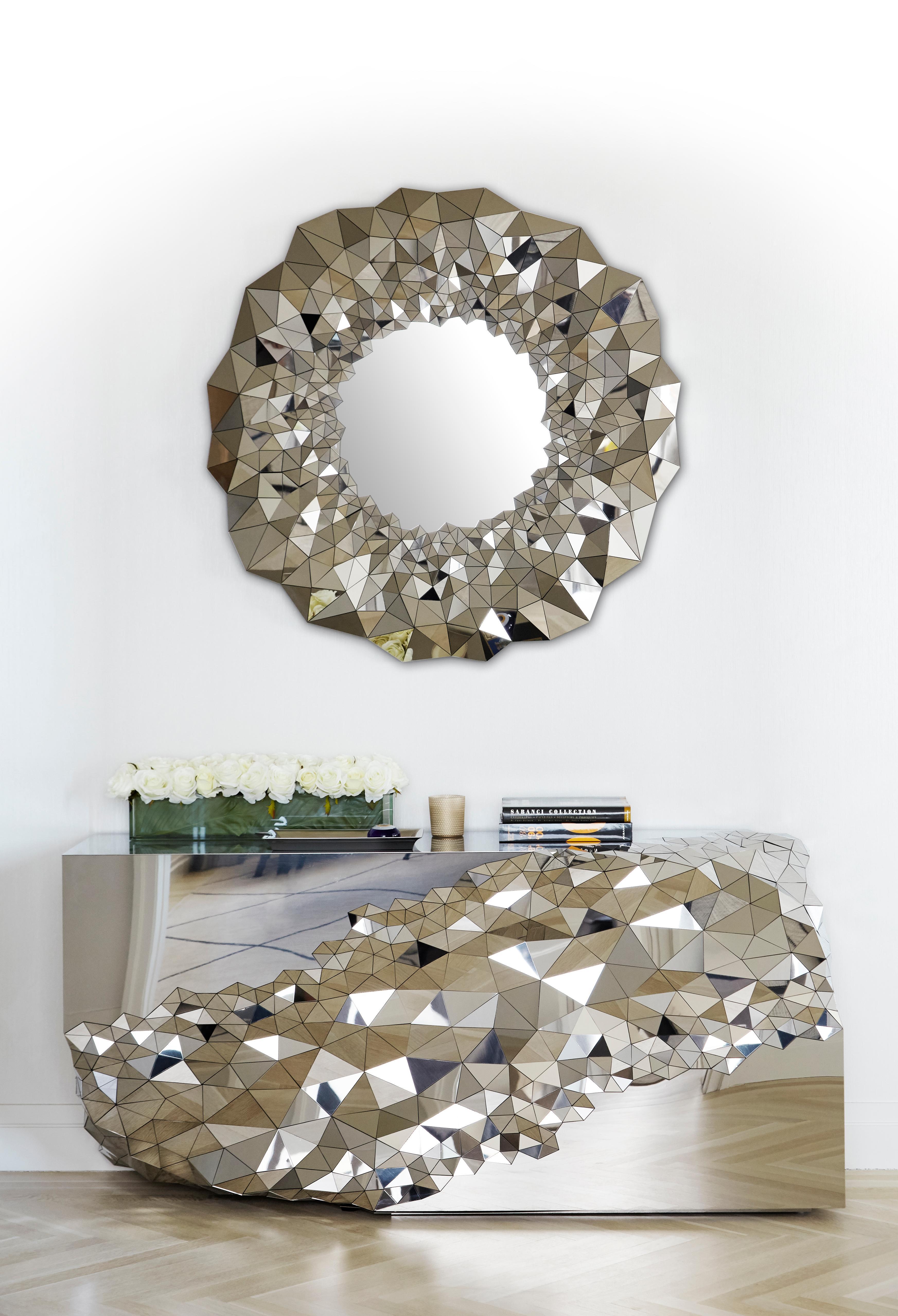 The stellar console takes inspiration from the natural attributes of amethyst geodes. The large expansive surfaces of the console are in stark contrast to the turbulent seam of 900 individually sized and angled mirrored sections running through it. This change in surface creates an optical dispersion that breaks down the light and the surrounding environment, delivering it to the eye as one sparkling entity.