PFM customed black galaxy granite countertop received high appreciation of customer
PFM customed black galaxy granite countertop received high appreciation of customer
PFM
customed a set of bespoke kitchen countertop in black galaxy granite, and received high appreciation of customer.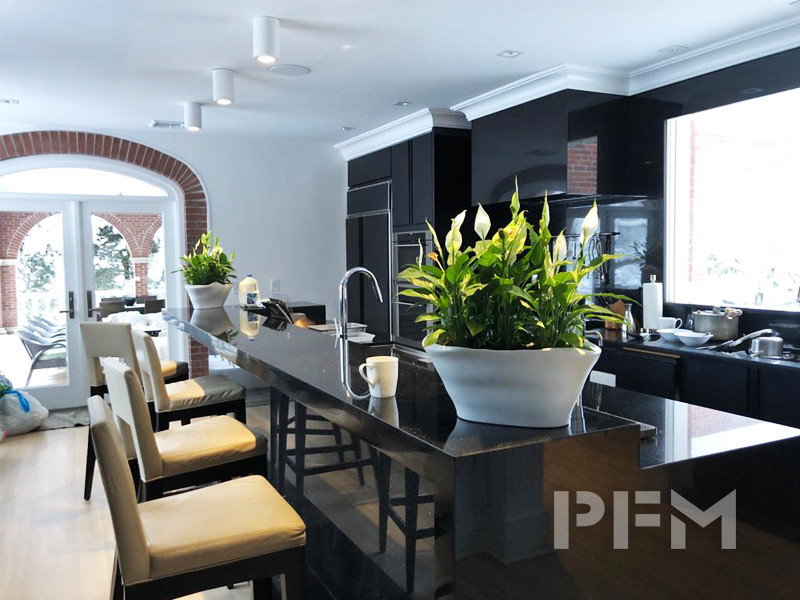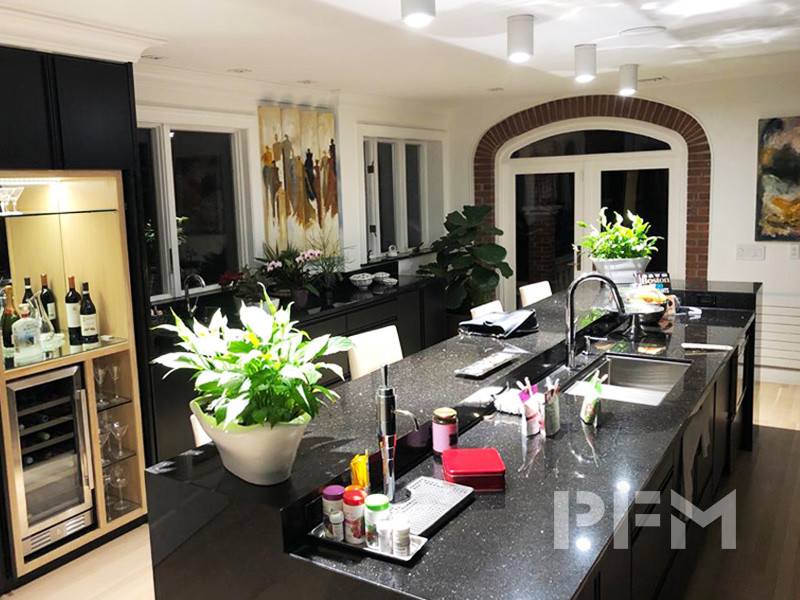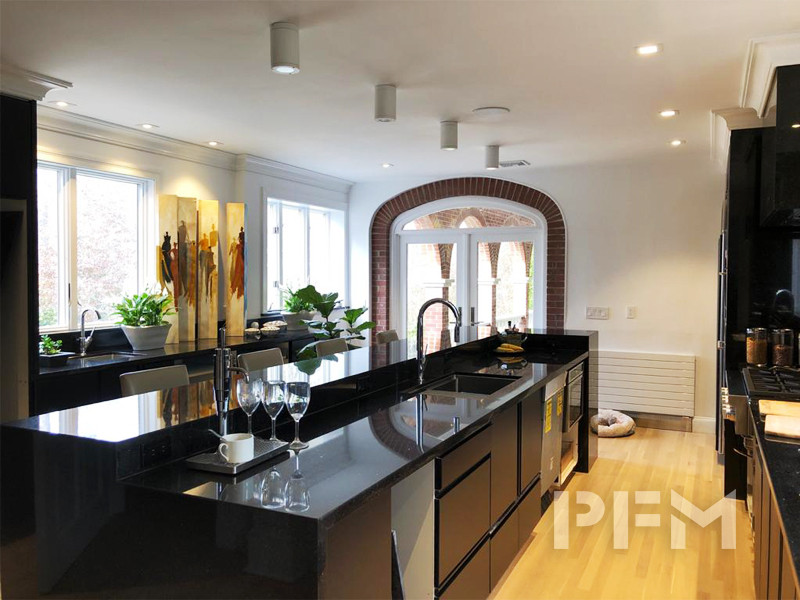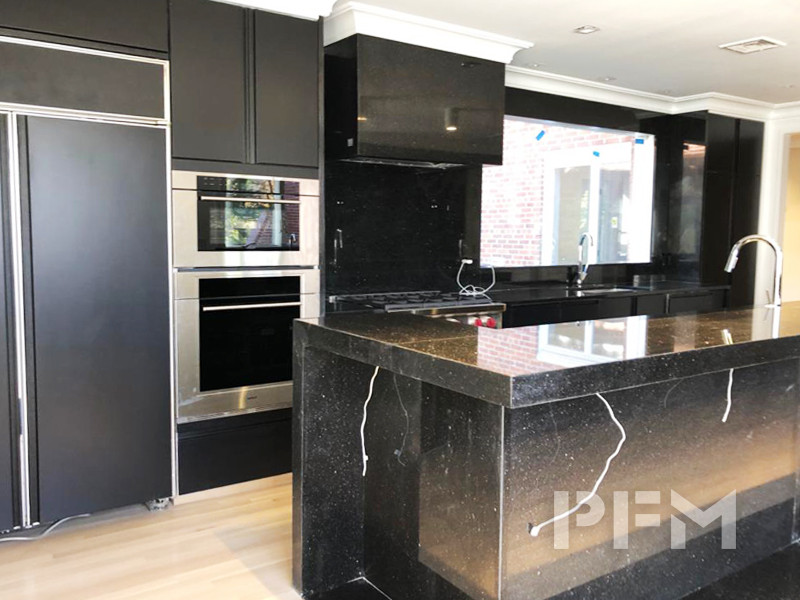 Black Galaxy granite
is a mostly black granite with small gold or white flecks. Black galaxy granite is available in a number of finishes including polished, honed or leather. It's a durable granite recommended for kitchen counters or bathroom countertops.