Luxury Homes with Beige Focused Interior Design
Beige is not typically a color associated with beautiful design. While rich mahogany, stark white, and even trendy brights like orange or yellow have a luxury feel, beige can feel a bit boring and dated. However, in the right hands, beige can be used as a comforting neutral, to pull focus on the details of a space that make it truly special. The two luxury homes featured in this post both use beige throughout, along with other soothing tones of white, gray, and brown. The resulting interiors remind the viewer to look up, around, to focus on texture, touch, and even scent. By using non-distracting colors, the space itself is really allowed to shine.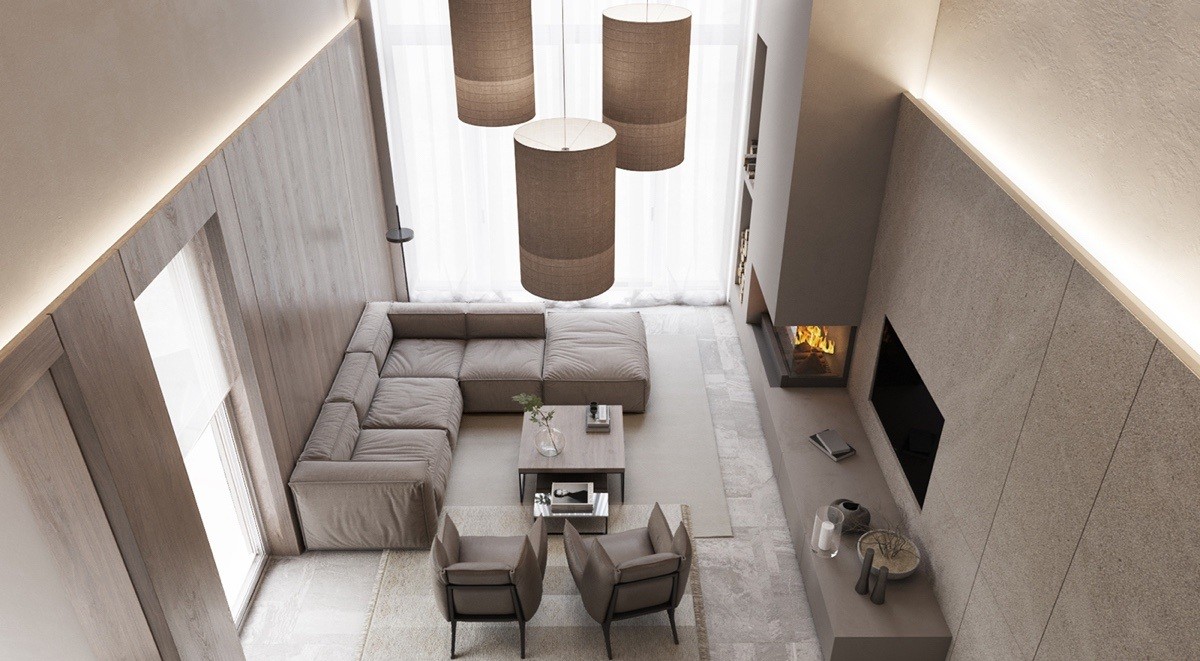 The living room, open and airy, features simple beige floor coverings along with soft grey furniture and muted wood panelled walls.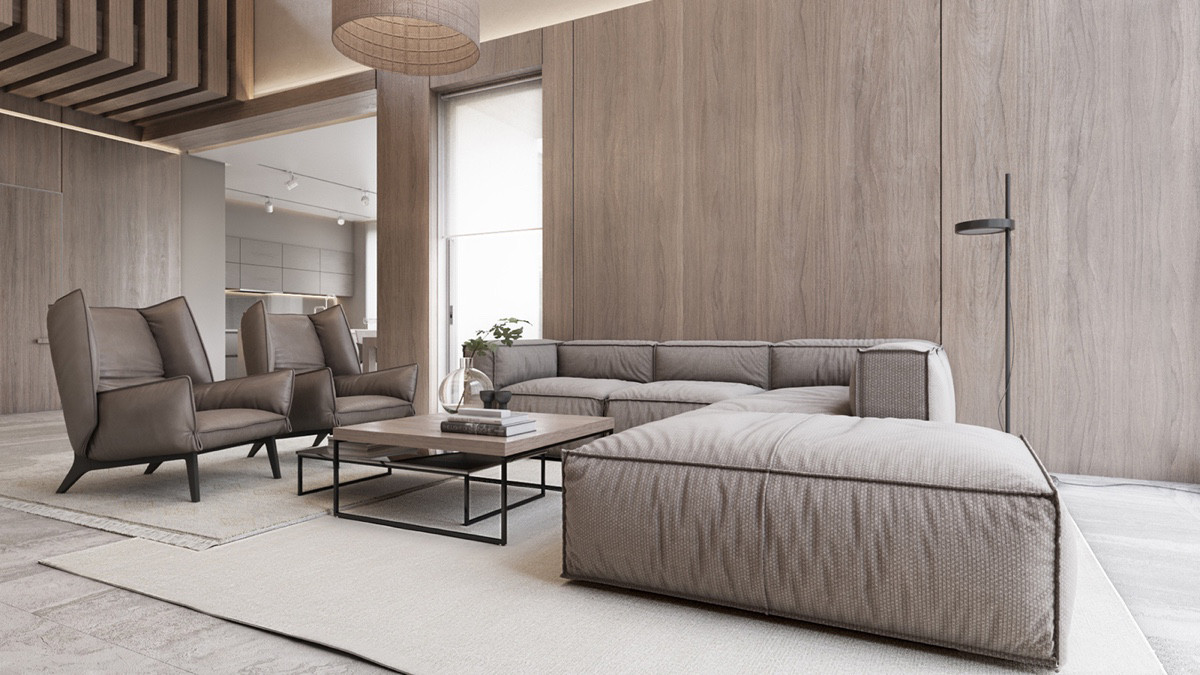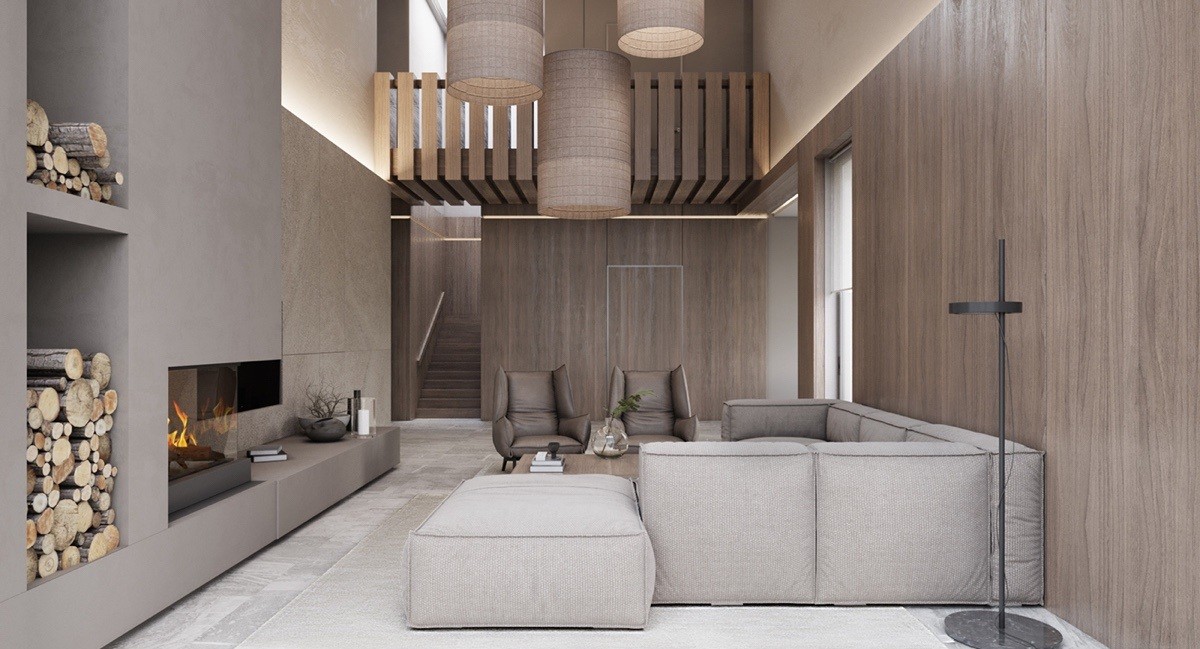 The quiet colors beg the viewer to focus in on the varying textures and shades, which are many in this room alone.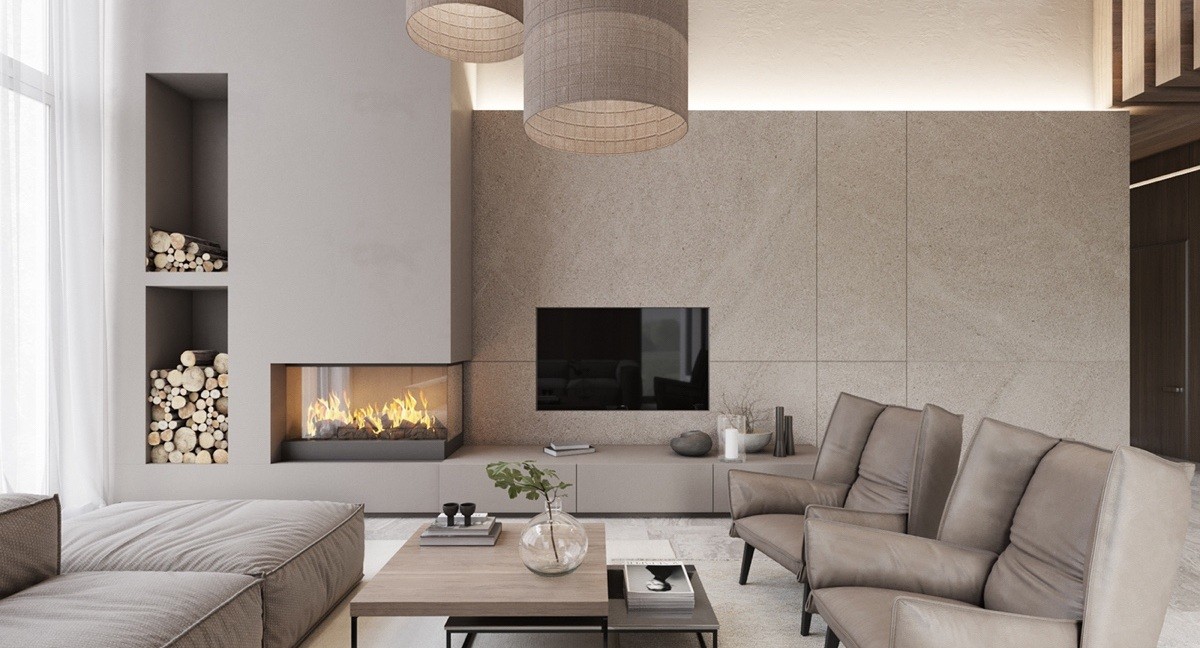 From a slick stone wall that hosts the television and a modern fireplace to the simple accessories like glass decorative vases and a minimalist candle holder, each piece is chosen for its craftsmanship and material.
A neutral color palette highlights the way that natural light and shadows work within the home as well, turning oversized pendant lights into overhead sculpture at the right time of day.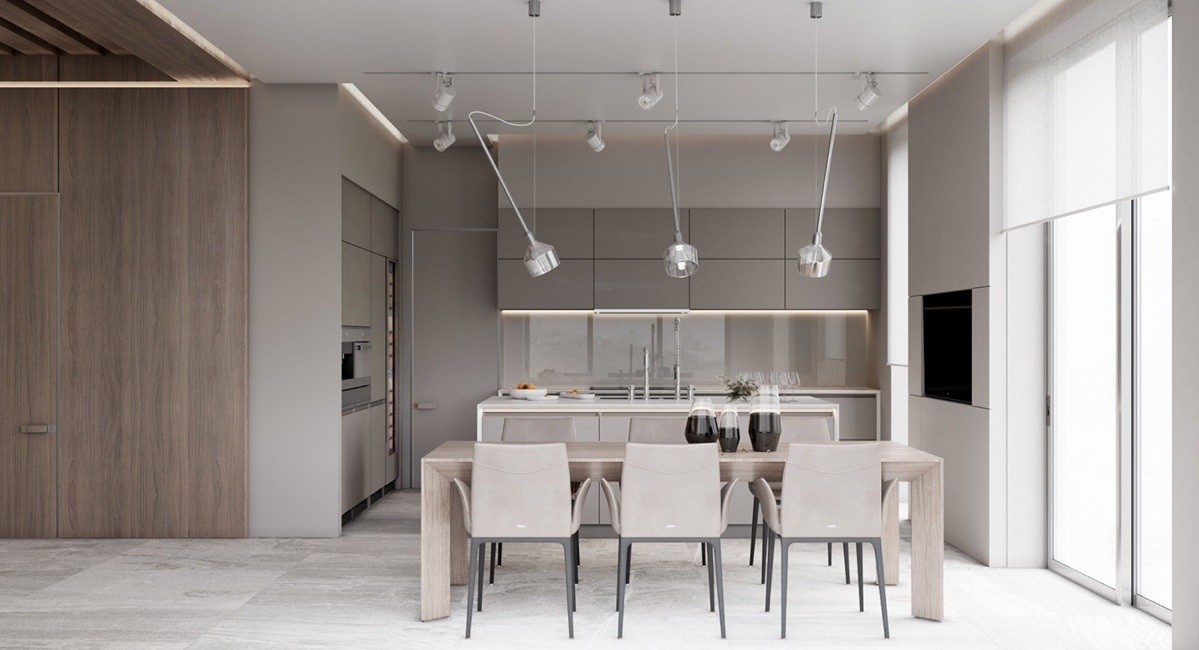 Though the design stays neutral, the dining room is a bit brighter with white dining room pendant lights and light beige furniture that borders on white.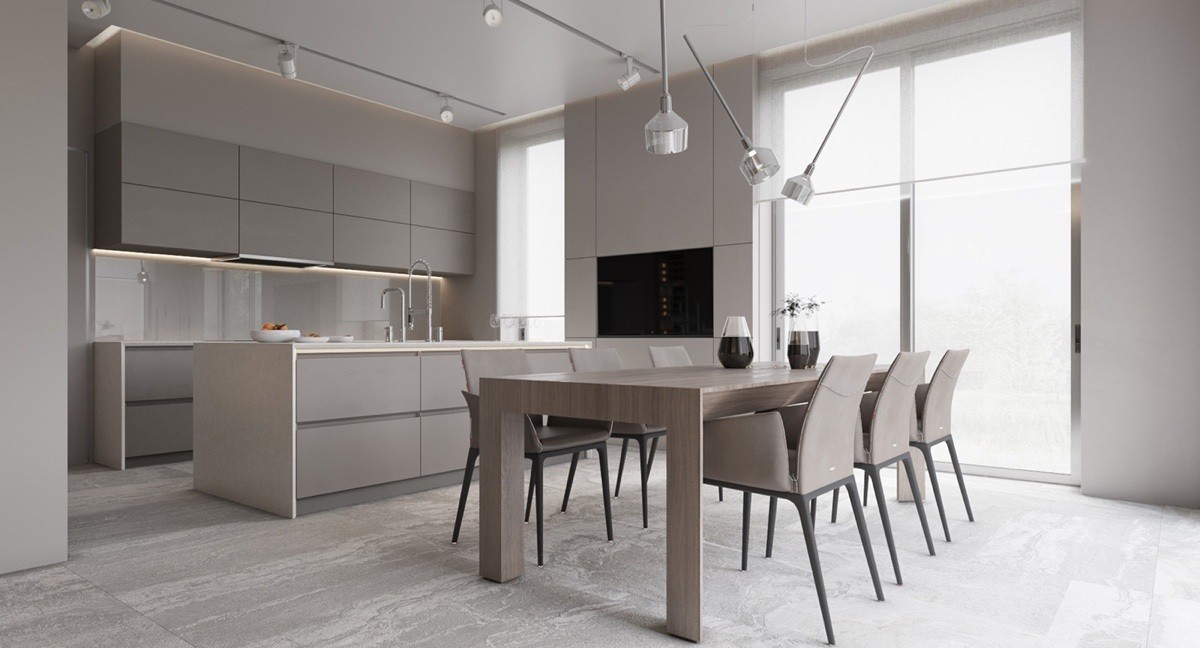 Again, the whole look of the room can change depending on the way light comes in from outside, going from bright and cheery to dim and romantic.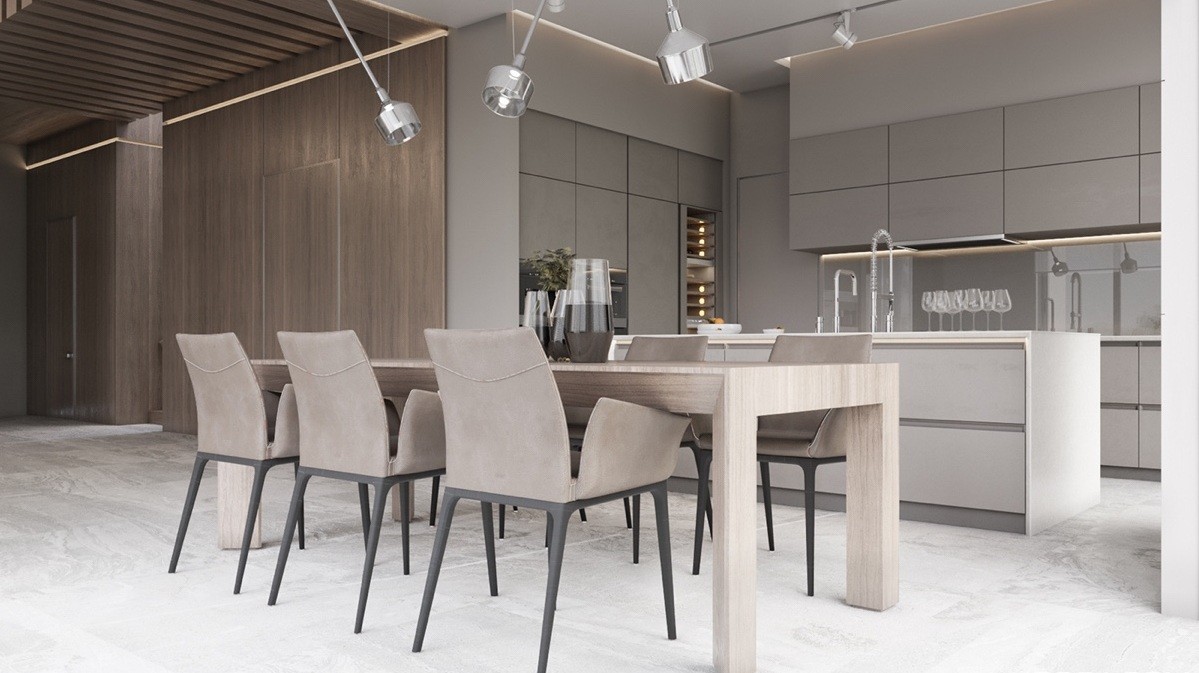 The idea of neutral does not only extend to color, but also structure. A simple dining table and architectural dining chairs have their own idea of neutrality.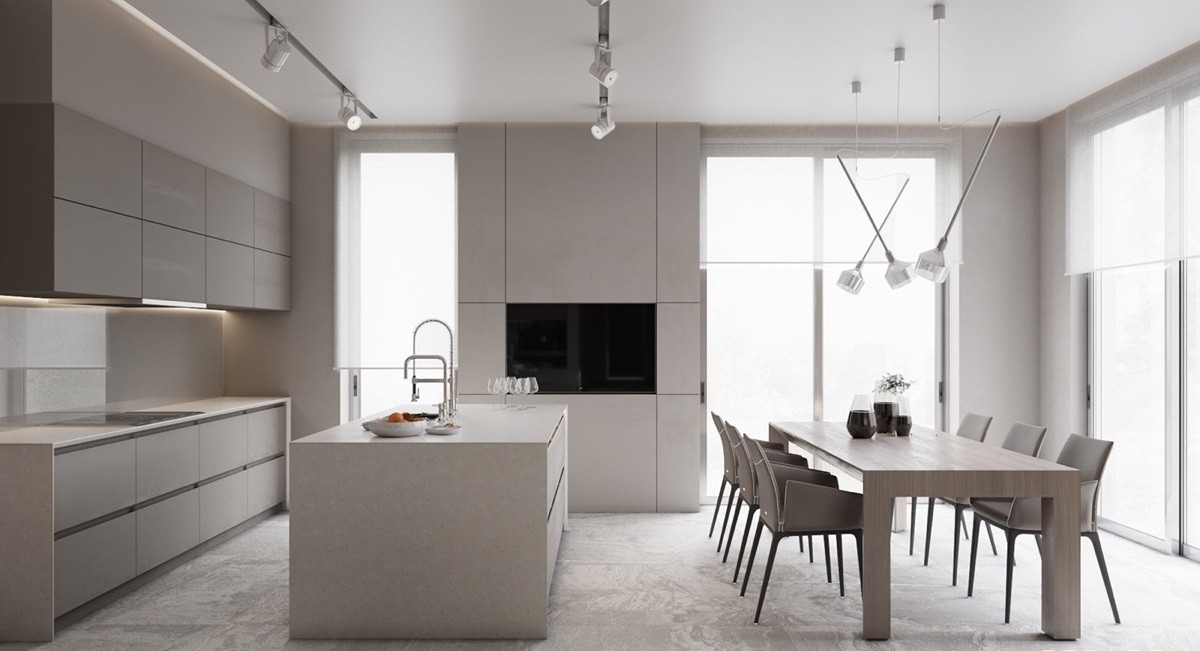 The open floor plan makes it easy for the neutral palette to blossom, from dining space to white and gray kitchen.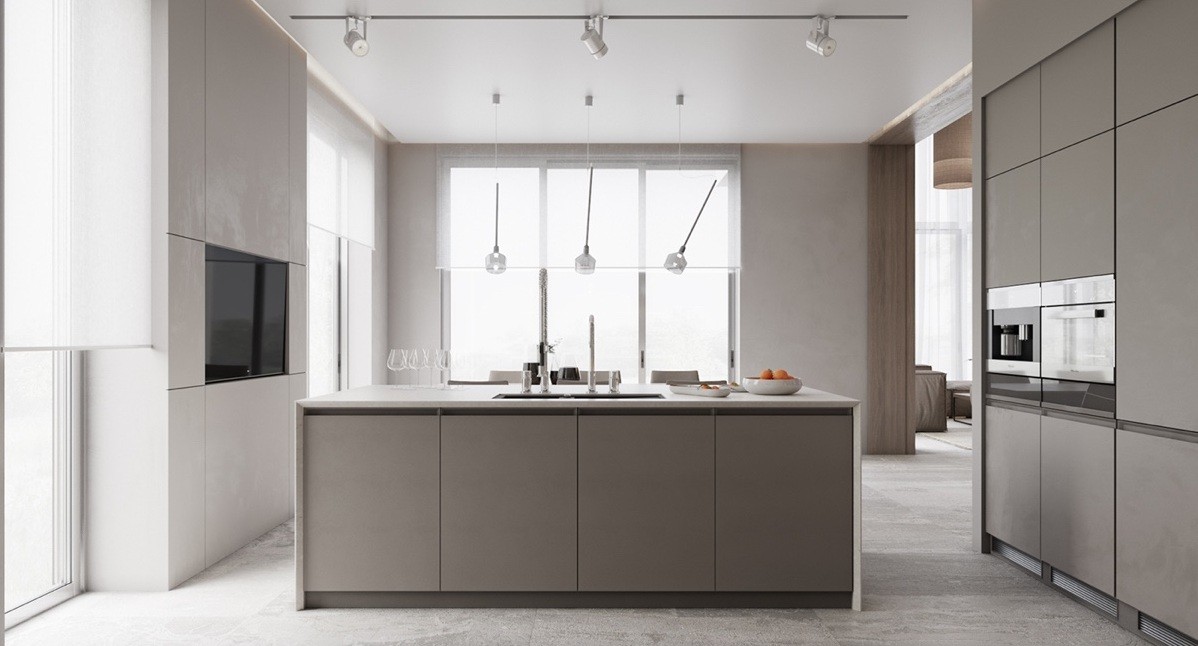 In a luxurious minimalist home, the choice of accoutrements must be made carefully, from wine glasses to the fruit bowl.
This next home, with its similarly vaulted ceilings and largely neutral color scheme, takes a bit more liberty with contrast.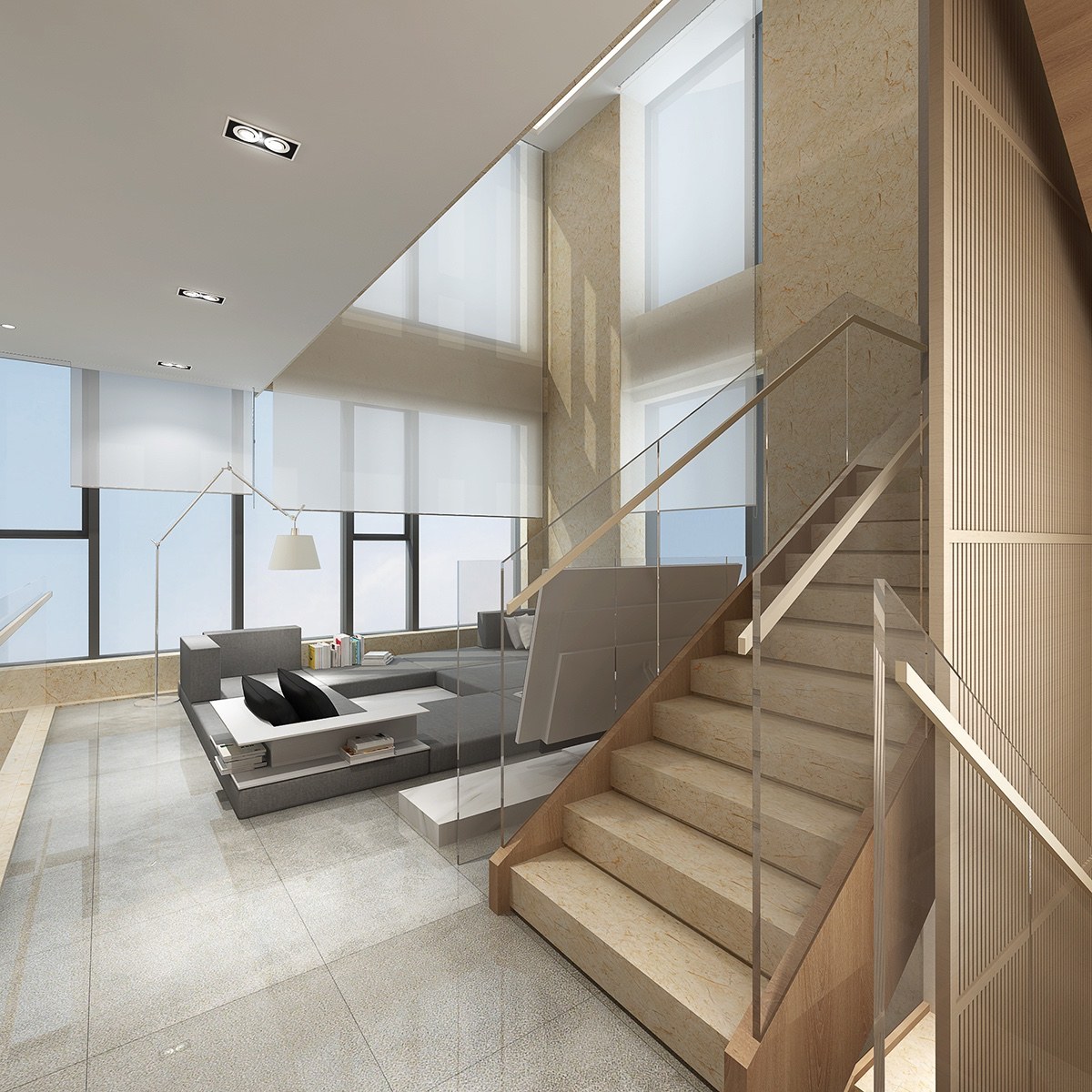 Whereas the first space existed largely within the same tones, this one shows immediate variation between items as simple as a black throw pillow and a white floor lamp.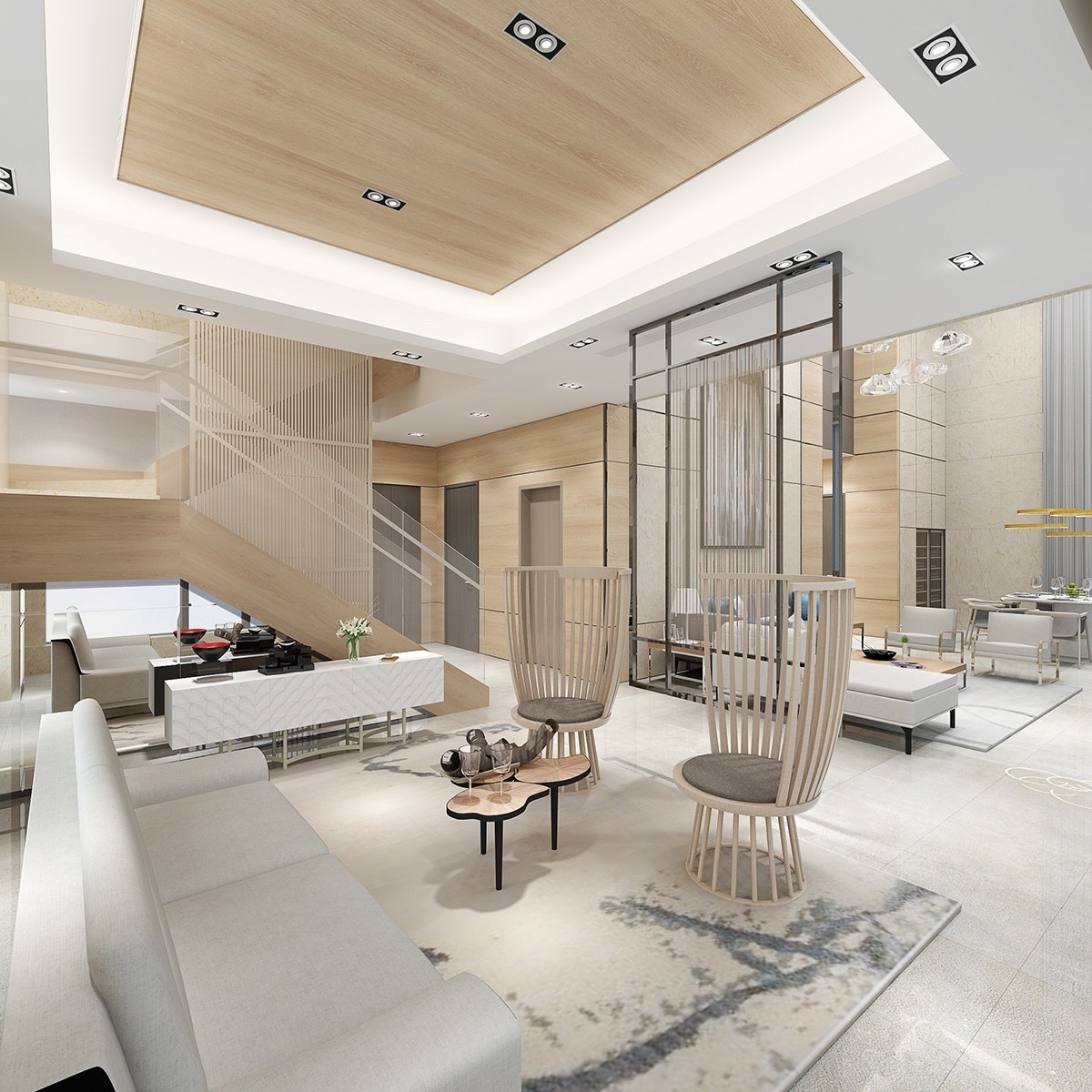 Beige still pulls its thread through the interior, offering a backdrop for unique coffee tables and creative chairs.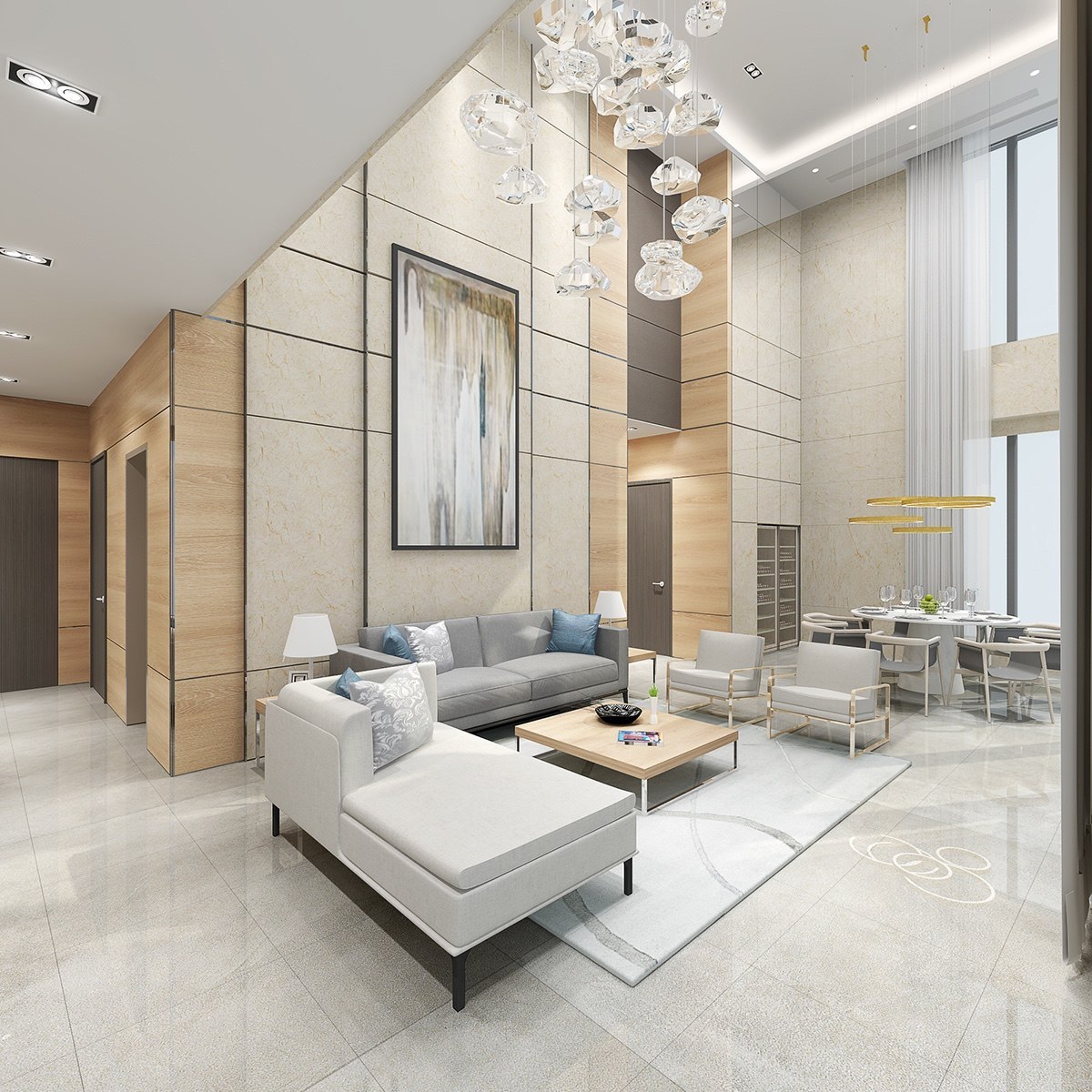 In fact, this home features many unique furnishings that create focal points, including a stunning overhead light fixture and large abstract painting.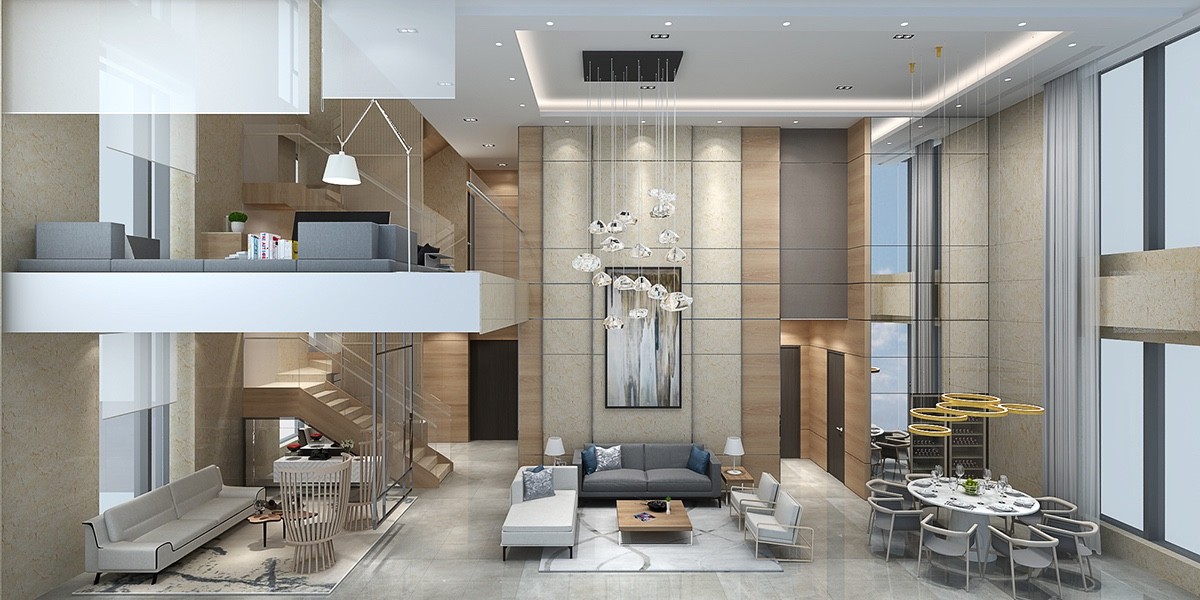 The multilevel home also makes use of that popular neutral material — glass –for a really stunning cross-section.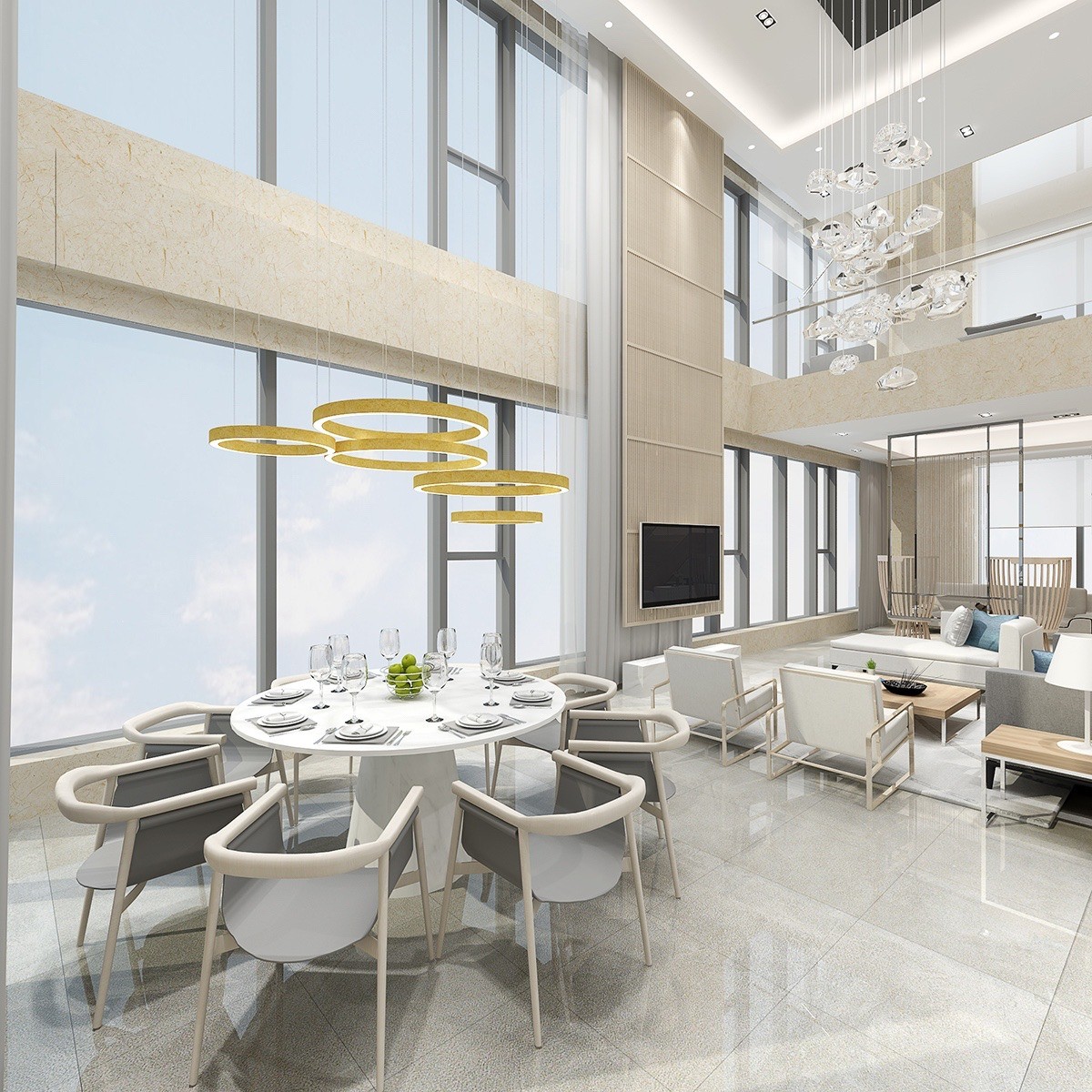 The home makes great use of the vaulted ceilings with floor-to-ceiling windows, letting light stream in easily over the modern dining chairs and chic yellow light fixture.