What We Should Know About Marble Flooring
Marble has been used to create elegant floors for thousands of years, and its sophisticated good looks continue to make it popular today. With its striking grain patterns and creamy colors, it's one of the most recognizable — and beautiful — natural building materials.
Although marble famously comes from Italy, there are hundreds of types of marble from quarries all over the world, each with its own unique personality. Some more common types for marble floors include:
Breccia marble features striking grain and swirl patterns that often look like bubbles trapped in rock. Breccia tends to darker, warm shades of tan, red and gold.
Carrara is the classic marble associated with Roman and Greek temples and statues. It's a warm white marble streaked with subtle bands of gray. In addition to marble flooring, carrara often is used for architectural details, such as fireplace surrounds.
Calacatta marble often is confused with carrara. They're similar, but classic calacatta typically is a more pure white color with bolder streaks. Calacatta is the rarer of the two and prized for its upscale appearance. Consequently, it's more expensive.
Marble flooring comes in tiles of various shapes, from large rectangles to smaller mosaics. Prices range from $5 to $50 per square foot. Like many types of natural stone, marble floors can be tricky to install and a challenging DIY project. Skilled professional installers can cut marble into various shapes to create curves and patterns, but you'll pay installation charges of $15 to $50 per square foot for the privilege.
Marble flooring tiles come in two basic finishes:
Polished marble is finished to a high sheen that shows off the beauty and grain of the stone. However, the finish can be slick and slippery, especially when wet. One strategy is to make liberal use of area rugs to protect from slipping. A lot of maintenance is required to keep polished marble floors looking good.
Honed marble is polished, but to a much lesser degree. While the flooring won't be as stunning, it's a much more sensible finish, especially in high traffic areas or wet rooms, such as kitchens and baths, where the slightly rougher surface texture provides better traction.
Because it's a natural stone, marble has a porous surface. To help keep it looking beautiful, marble flooring should be refinished every six to 12 months with a quality stone sealer made for marble. It's also one of the softer stones — high heels and dog claws are not marble's best friends.
Unfortunately, marble also has a well-deserved reputation for staining. Orange juice, harsh cleaners and any acidic substances should be cleaned up immediately. Some homeowners report that even water causes staining. The best way to live with marble flooring is to assume that, over time, the floors will develop a unique patina.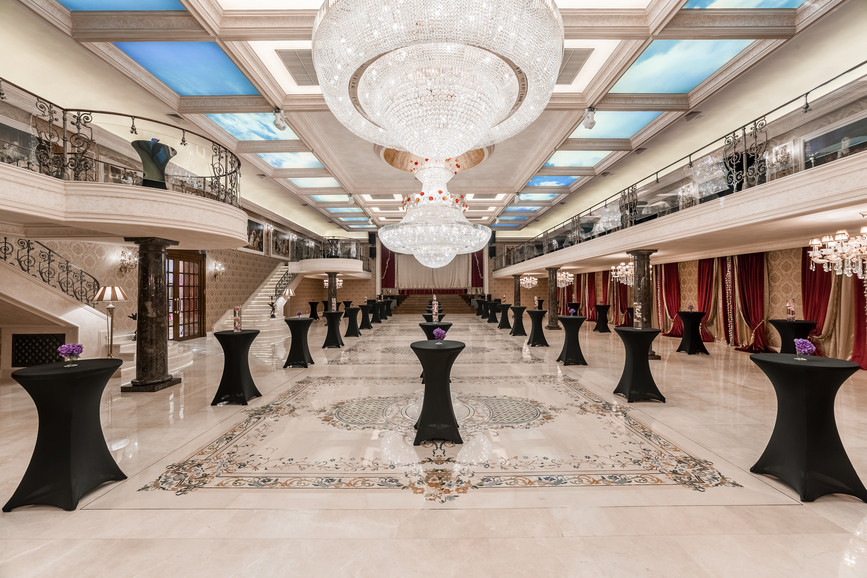 marble tiles flooring calacatta marble
beautiful marble floors design