PFM Curved Stair Solutions for Office Building
PFM Curved Stair Solutions for Office Building
We represented as a subcontractor of a famous contracting company on year 2018, in Doha Qatar. Our cooperation was for a public project; including a mosque and four office buildings. We shipped more than 40 containers to the site within 4 months; catching the tight deadline. From the drawing confirmation to the cutting size, we perfectly achieved every target.

Other than material supply. We also provided labor for the installation. We brought the best craftsmen to install the marble tiles. Earning a great reputation for our quality materials, technical knowhow, and hard working spirit.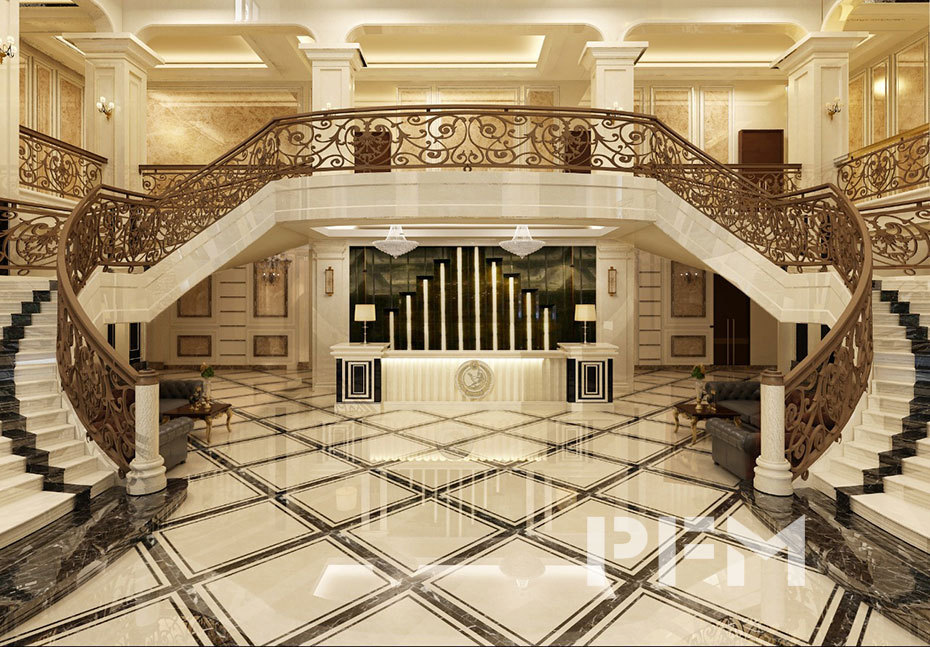 The Key Point of Curved Staircase
A well-designed curved staircase offers much more than its functional purpose. In fact, a staircase is an integral facet of design, a focal point, and often the first piece of furniture seen by visitors. Beautiful and complex, curved stairs are considered the pinnacle of stair craftsmanship.

1.Technique Difficulty

The technical difficulty of the stone curved/ arched staircase is indeed the process of the cover plate, base plate and handrail which neither the software nor the experienced master can make it accurately.

2.Process Difficulty

The maximum they can do is to draw the length of the inner/outer arc as well as the altitude. Before processing, it still need to be adjusted ceaselessly according to the computer wire cut machine and rotary platform machine.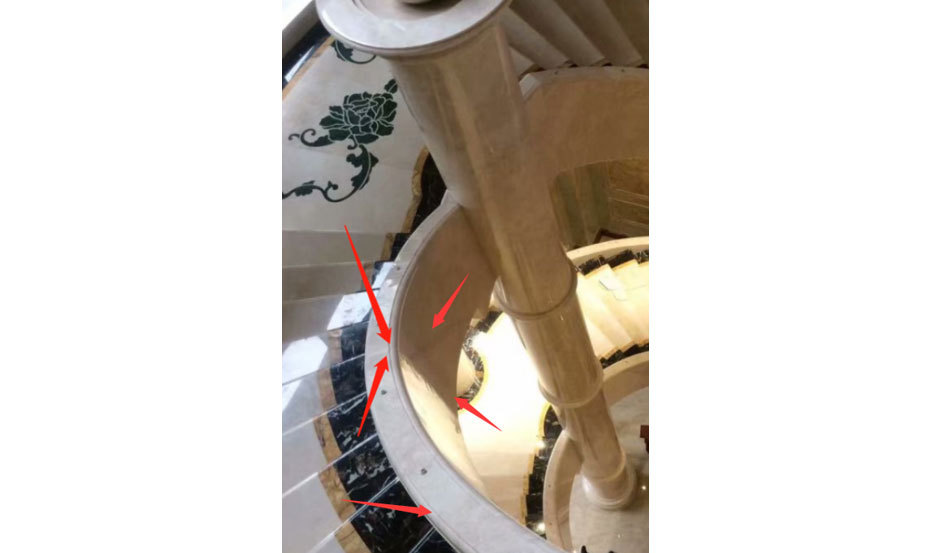 Step 1: Measurement data on site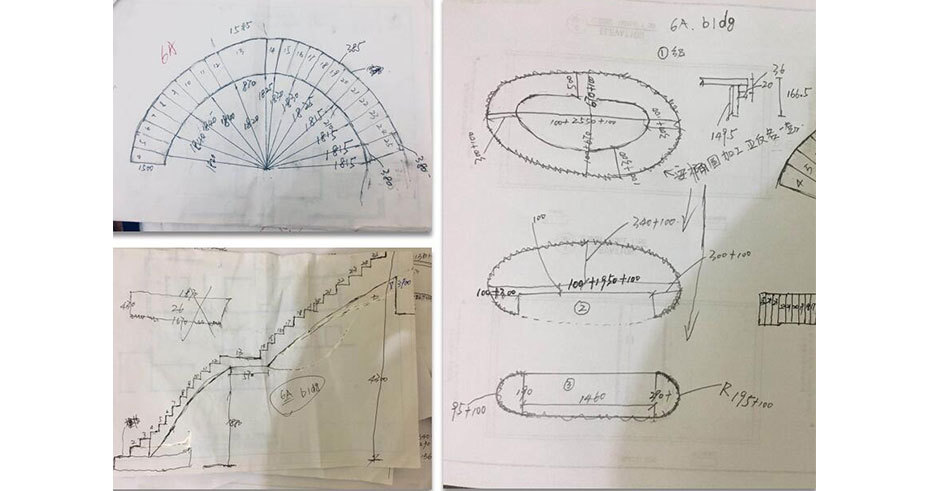 Step 2: 3D Design Based on Requirement
Qatar Curved Staircase Design
The successful production of the spiral staircase requires a scientific and accurate design, precise processing technology and a professional construction team. PFM made it into real.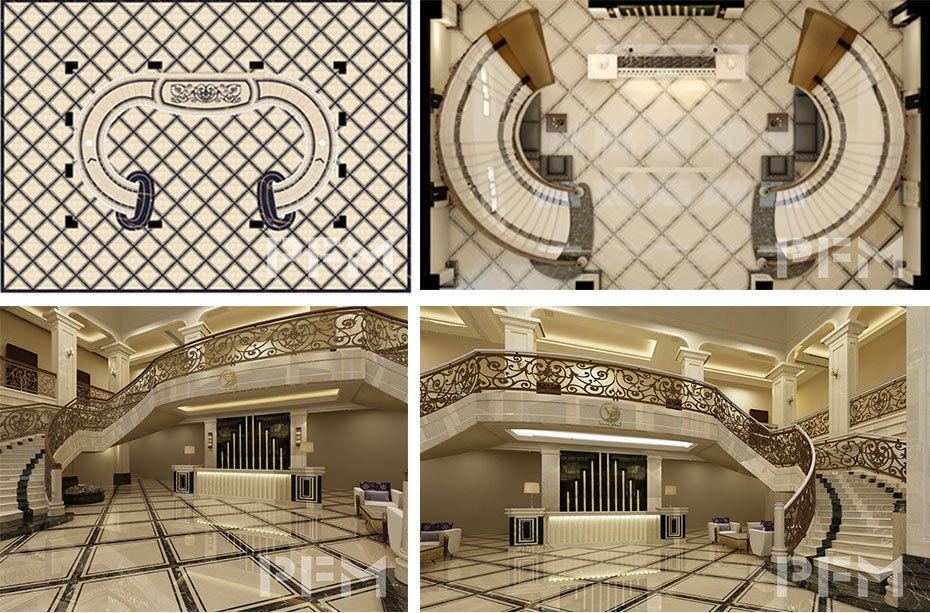 Step 3: CAD Plan & Section Drawing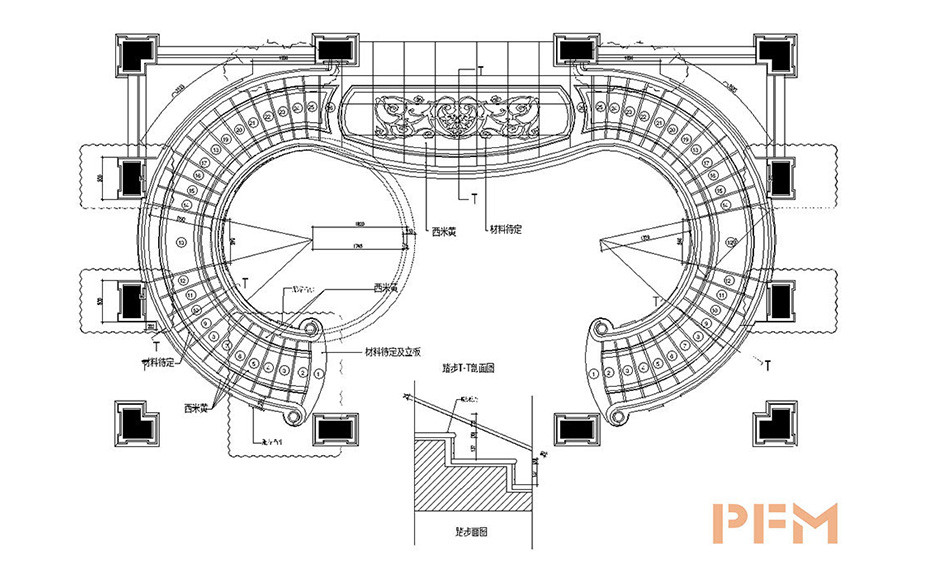 Step 4: Production Process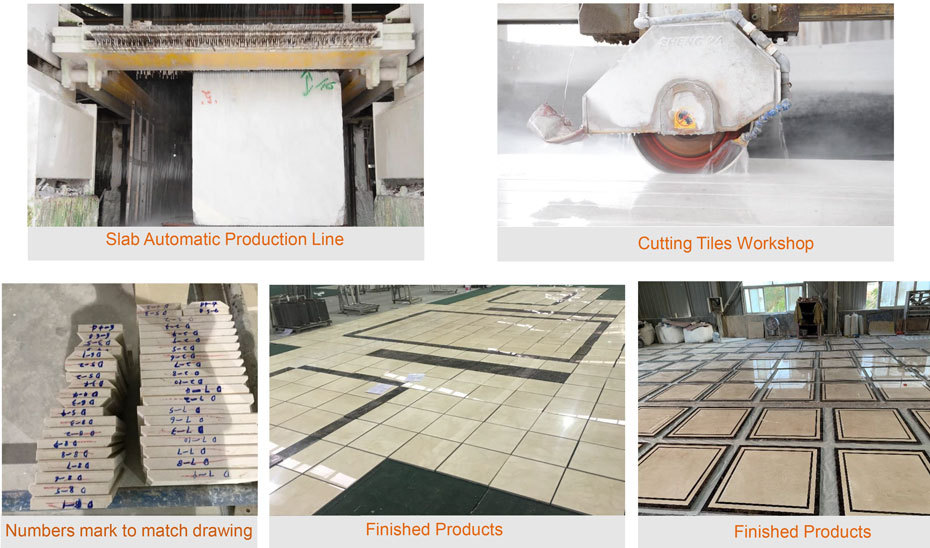 Step 5: Pre-assembling Staircase Frame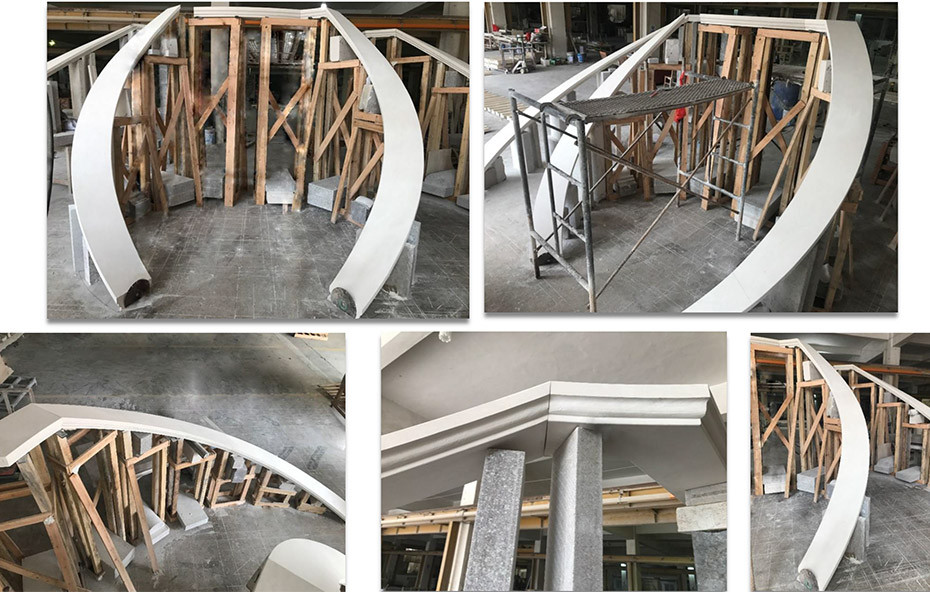 Step 6: Setting Up Metal Structure For Pre-assembling

Step 7 : Pre-assemble Stair Tiles In Factory

Step 8: Curved Staircase Site

Step 9: During Installation By PFM Team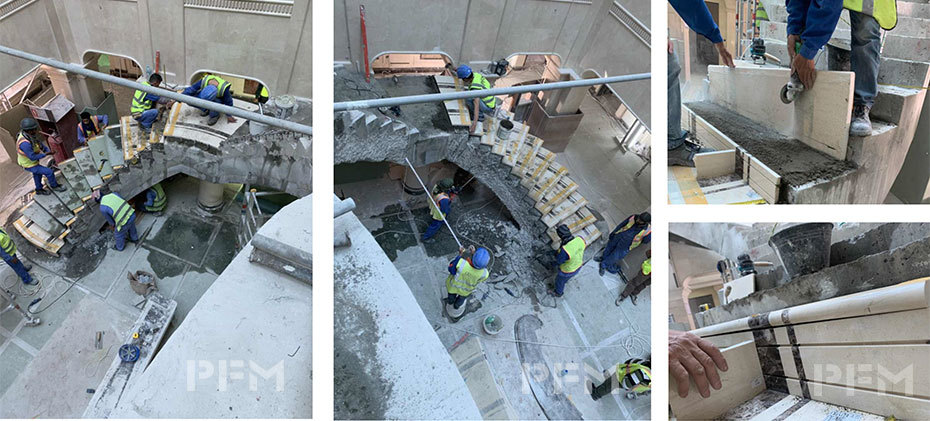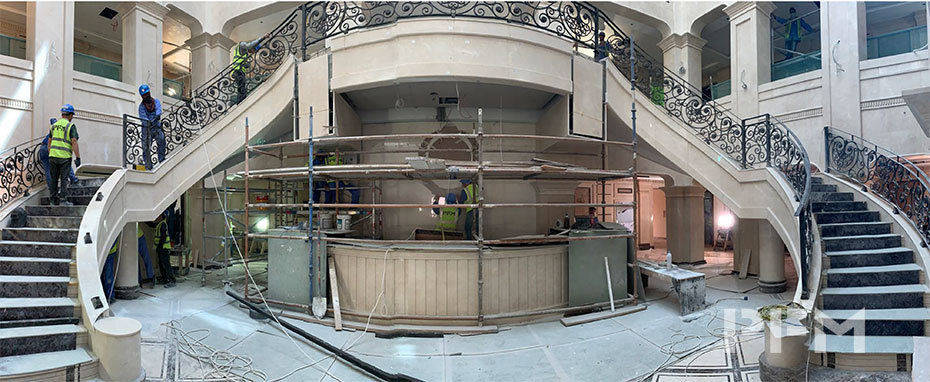 Step 10: Installation Completed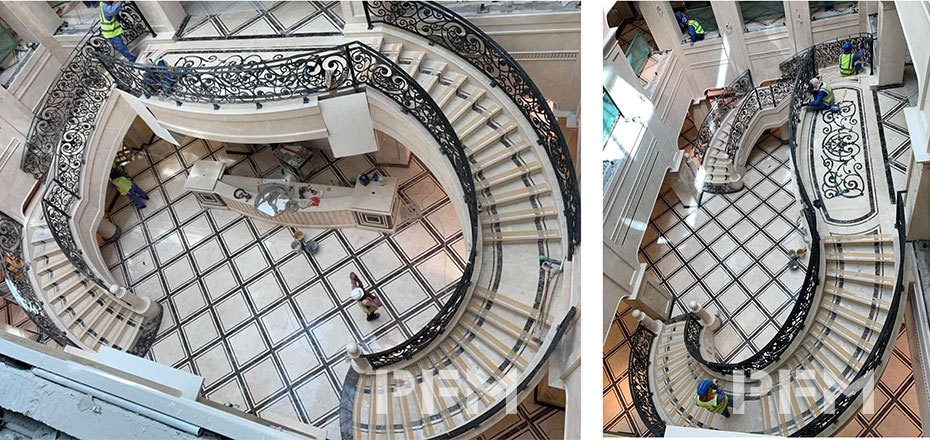 Promising Flooring Material ltd. is one of the most successful, and rapidly expanding construction organizations in the east Asian region. Established in 2008, we offer the industry's most comprehensive range of construction materials. We are a one of a kind, turn-key, interior and contracting solution provider.
Our aim is to continue to grow, by taking on projects that more than demonstrate what we are capable of. Surpassing expectations, and continuing to enhance the lives of our people.
We have a 900m2 aesthetic showroom with our latest products and designs on display. Our showroom presents a unique and valuable experience to customers.
To achieve our goals, we continue to innovate by embracing leading-edge technology, and constantly monitoring and enhancing the way we work.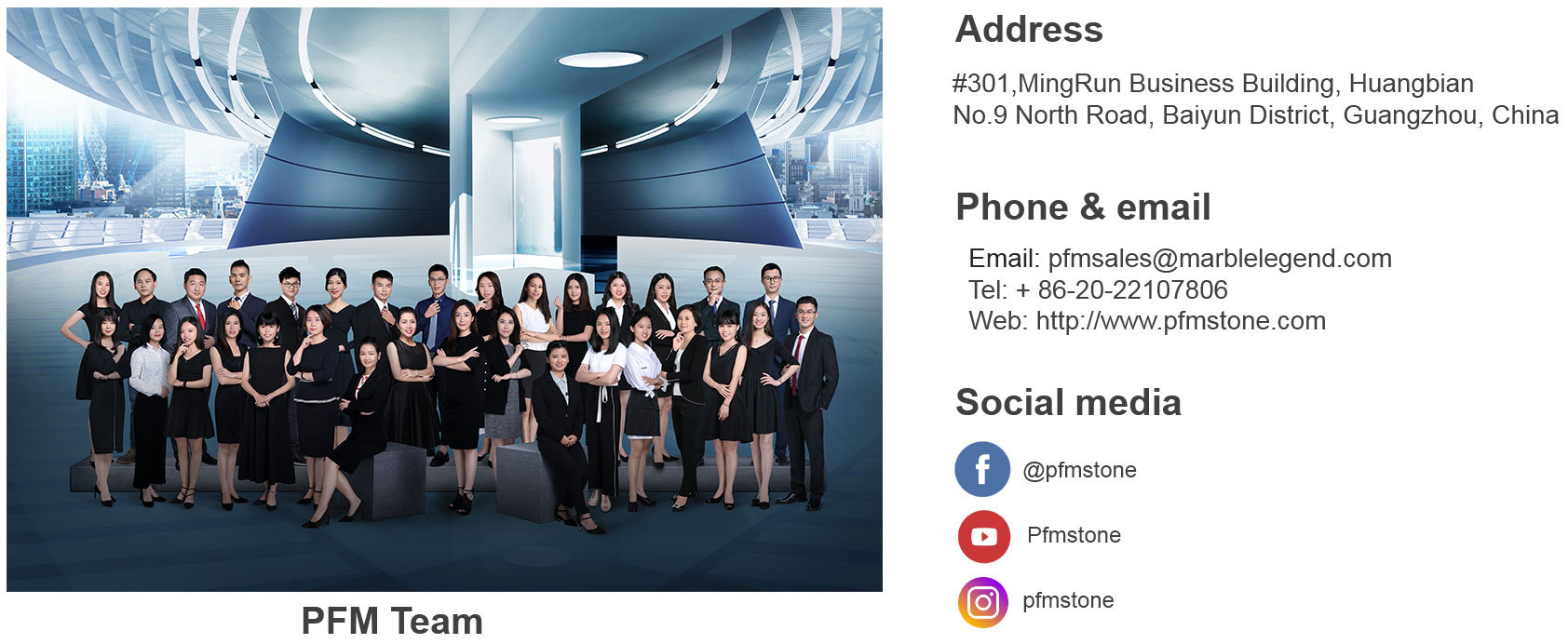 Tel:

86-13434304906
Email:
Address:

Room301, Mingrun Plaza, Huangbian North Rd Baiyun District, Guangzhou, China (GPS | 23°13'20.0"N 113°17'24.1"E)